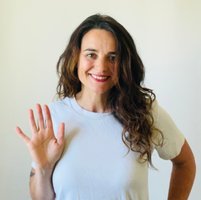 Kia ora! I am Cretan on my matriarch line, arriving here to Tokoroa in 1987 thanks to The Treaty of Waitangi. He uri au o Te Tiriti o Waitingi; I consider myself a descendent of the Treaty as it was only by this agreement that we could arrive here to Te Ika a Maui, fresh from Bristol, U.K.
As a name, Kind Mind Kai speaks to my belief that transformational learning and change happens when we feed the mind with knowledge, learning and information, whilst at the same time commit to reaching into the heart space where empathy, understanding and kindness dwell. To be Kind + of Mind = Kai. In Greek "kai" means - "and, more, that is" - so in this sense the word speaks to the possibilities and potential that comes forward when we engage both head and heart.
In addition, in Greek mythology Kaikias was the God of the North East Wind. In the work of Te Kōtahitanga, Bishop talks of teaching and leading to the Northeast; strong and skilled with relationships and equally as strong with putting skills into practice to change outcomes.
To lead and teach to the northeast is to have and hold that moral compass towards equity for all learners. Kōrero mai and lets see how we can work together for a kinder, more equal Aotearoa.
Transforming organisations for a kinder, more equal Aotearoa